At the end of February 2020, we will organise the third national Voedsel Anders conference in Wageningen. After two successful previous editions, with over 1000 participants, we invite you to participate to make next year's conference another success.
Voedsel Anders Conference 2020
Voedsel Anders (Food Otherwise) is a movement of people in the Netherlands and Belgium working towards just and sustainable food systems. A lot has happened since the first conference and the drafting of our manifesto. Political as well as societal attention for the challenges and opportunities of the agri-food system have grown significantly and the urgency to ignite a transition is bigger than ever.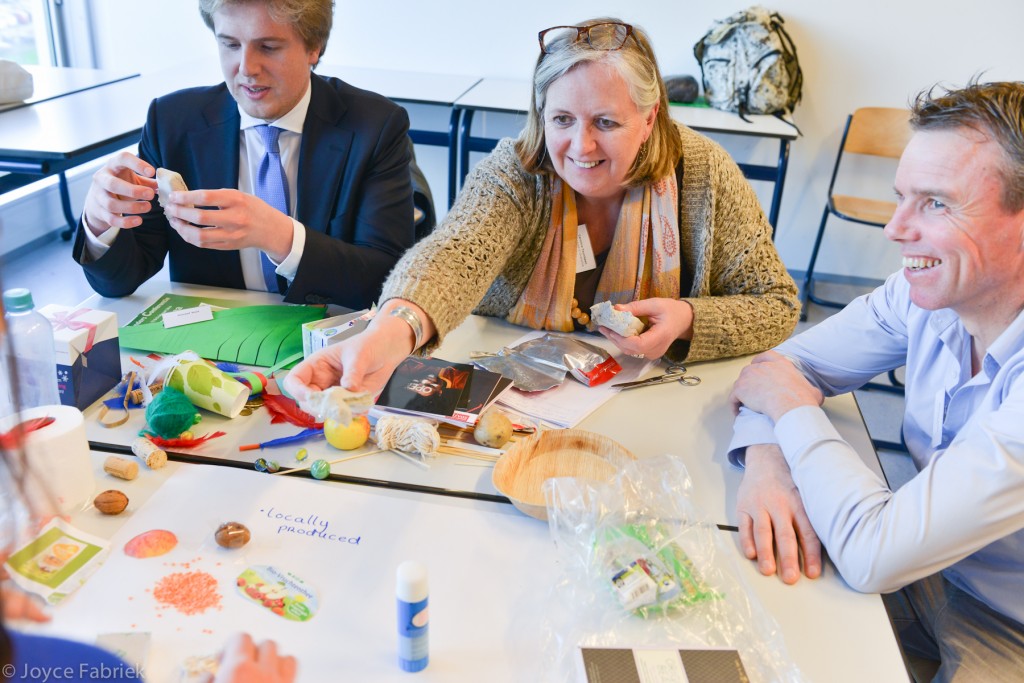 During the Voedsel Anders Conference 2020 we will identify and reflect on wins, barriers and solutions in our joined quest to an alternative food system. We will touch upon questions such as: What have we already achieved and what were the factors of success? How can we identify and deal with barriers? What possibilities and opportunities lie ahead? Can we strengthen the food movement whilst making it more inclusive and diverse?
Call for workshops
Similar to previous editions, this year's conference and its content will largely rely upon its participants – including you. We offer space for a large variety of workshops and discussions to share inspiring stories, to learn from each other and reflect on learning curves; to identify opportunities, to create stronger networks and to search for innovative, sustainable and just solutions in the food system. Key is community building and learning from (and with) each other.
You can submit your workshop proposal before 30 November via this Google form, after which we will contact you as soon as possible. You can also find inspiration from the
workshops at the 2016 conference . Need assistance? We are more than happy to help in any way. We suggest the following guidelines for contributions: 
A workshop:
Is 90 minutes

Matches the ambitions of Voedsel Anders 2020 as described above

Is preferably organised by at least two different organisations or initiatives

Is limited to a maximum of three short pitches and does not allow for long, exhaustive presentations (there will be other spaces for this).

Is interactive and creative (e.g. short introductions; games; world café; storytelling; role-playing; movies etc.)

Can be in Dutch or in English (please specify)
Other contributions
In addition to the workshops, we hope to develop an 'Inspiration corner' where you can learn more about specific initatives, organisations or movements. Other potential events at the conference may include a 'farmers market' and we also foresee a role for artists. If you have any suggestions, if you would like to further develop one of these ideas, or would like to volunteer during the conference, please let us know via info@voedselanders.nl.
And finally … a financial contribution
Naturally, organising a conference requires a lot of money. The costs are kept to a minimum by relying on volunteers and gifts. In order to avoid barriers to participation, we aim to keep participation fees as low as possible – in particular for farmers and students. To this end, Voedsel Anders 2020, like previous editions, heavily relies on financial contributions from participating organisations and individuals. If your organisation has the financial means to support the conference, please send an email to info@voedselanders.nl
We look forward to receiving your contributions to another inspiring conference! W
The conference organisers in the core team of Voedsel Anders:
Camiel Donicie, Daniel Gomez, Fransjan de Waard, Guus Geurts, Hanny van Geel, Henk Renting, Janneke Bruil, Laura van Oers, Leonardo van den Berg, Liane Lankreijer, René de Bruin, Samira van der Loo, Sylvia Kay, Tjerk Dalhuisen